Article
InStyle
- Friends Kate Mara and Jamie Dornan (a.k.a. Mr. Christian Grey from the upcoming 50 Shades of Grey) stopped by to offer their own congrats to Redmayne, Jones, and director James Marsh.
"Eddie and I have known each other for 12 years or something,"
said Dornan, while sipping a beer. "
He's been nominated for everything! And the energy that takes over this period of time, over awards season, I can't really believe his schedule. I'm so proud of him."
Quote
Jamie: "I'm a husband and father - I'm not worried about the attention."
Pictures
MQ/Untagged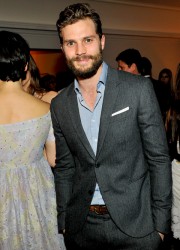 Media/Fan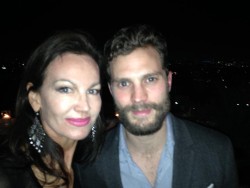 Via
|
Source
|
Source
|
Source
|
Source
|
@JamieDornan_TR
|
@MargaretGGG
Via