@MAKEUPFOREVERUS
:
"The secret's out! #MAKEUPFOREVER in partnership @FiftyShades launching limited edition move inspired color collection"
Close-up version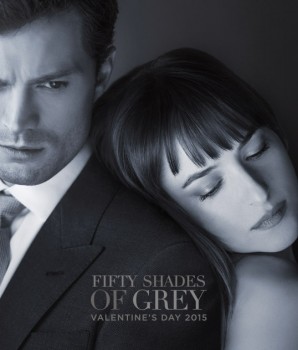 MAKE UP FOR EVER + FIFTY SHADES OF GREY
Our secret is finally revealed!
Mr. Grey will see you now! MAKE UP FOR EVER in partnership with Fifty Shades of Grey is thrilled to reveal an alluring limited edition color collection inspired by the movie.
Unlock the makeup secrets behind the hottest movie of the year!
Sign up for MAKE UP FOR EVER emails to stay tuned as more secrets are revealed…
From
Real Style Network
Make Up For Ever Creates Cosmetics Line Inspired By 50 Shades of Grey
First it was the book, followed by the movie and now it's time for makeup. Beauty Brand Make Up For Ever has just announced that it will be launching a cosmetics line inspired by bestselling novels Fifty Shades of Grey.
The collection will include, Tease Me Lip Trios — a smudge-proof lip liner, a highly pigmented and long-wearing lip gloss and a lip gloss — and will be available in Innocent and Passionate, each $32. A blush trio titled Desire Me, will retail for $49 and is packaged inside a velvet pouch with a soft rope tie and a key. The final component of the collection is called Give In To Me, which is the largest set of the line. It will include an eyeshadow quad, eyeliner, lipstick and lip gloss. Those items will come in a keepsake box with a hidden compartment and will sell for $79. And with each set purchased you will find notes on how to apply the products from the head of the movie's makeup department, Victoria Downs.
The limited-edition "Fifty Shades" collection will be exclusive to Sephora and sephora.com on Dec. 26th. And the anticipated movie adaptation of the book starring Jamie Dornan as Christian Grey and Dakota Johnson as Anastasia Steele debuts Feb. 13, just in time for Valentine's Day.
Preview of Make Up For Ever + Fifty Shades of Grey make-up collection
via
@Shades_Blog