Full Interview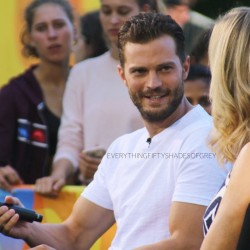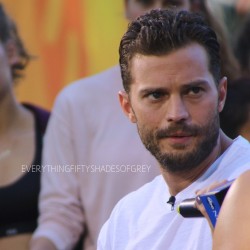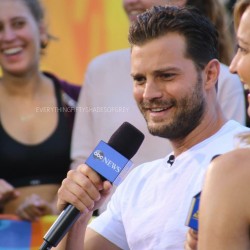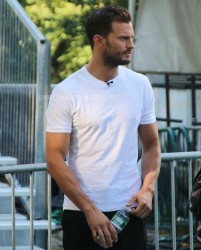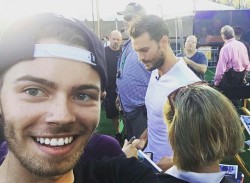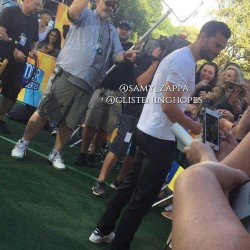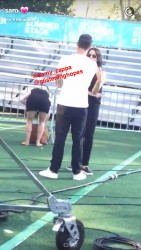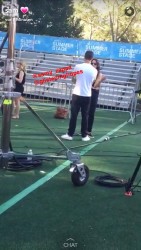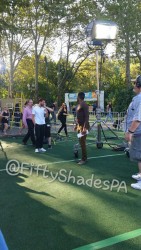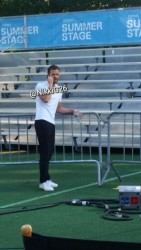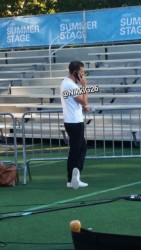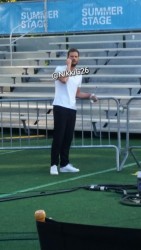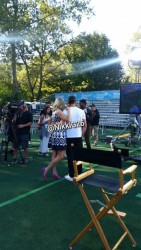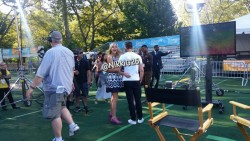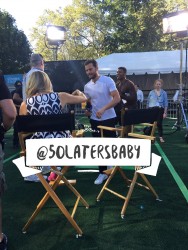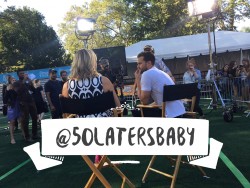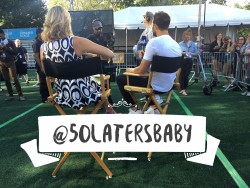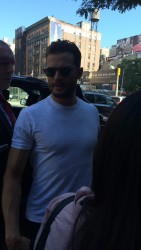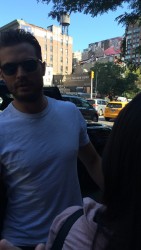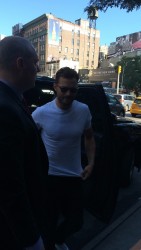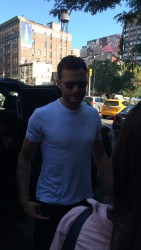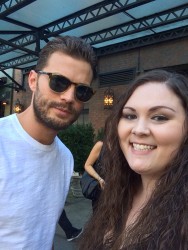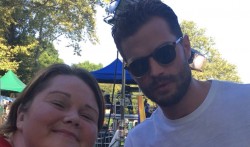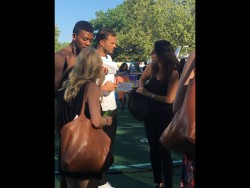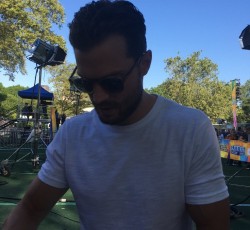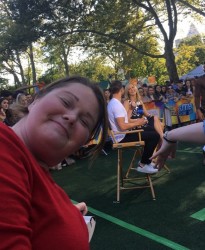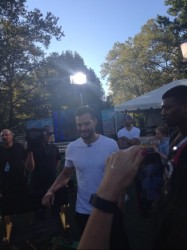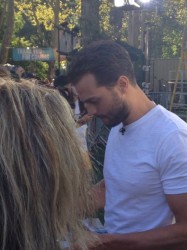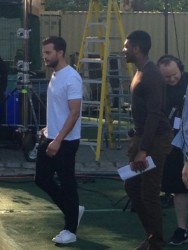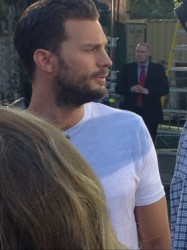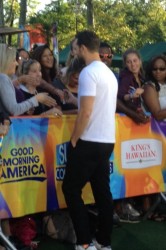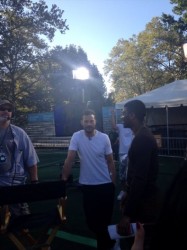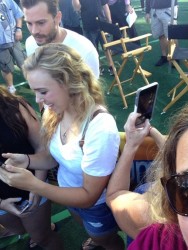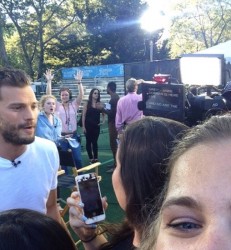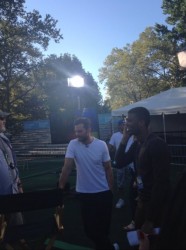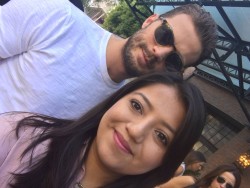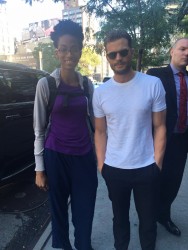 Fan Videos
— Nicolette♡Lucia (@_nicolettebxo) August 5, 2016
August 5, 2016
Jamie Dornan appeared on Friday's "GMA" to promote his new movie Anthropoid, but it was Fifty Shades Of Grey that dominated most of the conversation.
The screams of fans were so loud when the segment started that Lara Spencer actually told the gathered group, "I won't be able to talk to him!" Then, when she tried to ask a question, the crowd cheered loudly again, prompting the "Good Morning America" anchor to remark, "He hasn't even spoken yet!"
Anthropoid tells the true World War II story of two soldiers who were tasked with killing the third-ranking Nazi official. Dornan hinted that it was Fifty Shades that, at least partly, led him to take the serious role.
"I think as an actor, you do just want to mix it up and do stuff that challenges you,"
he explained.
"You don't want to be typecast. That is definitely a part of it."
The Fifty Shades series has wrapped filming, though the sequel won't be out until next year.
"We [filmed installments] two and three back to back,"
Dornan told Spencer, noting,
"It was the right way to do it. It was good for everyone, in terms of keeping up with the energy."
He went on,
"It's a slog making movies. There's way harder ways to make a living, don't get me wrong. But a lot of energy goes into them, and if you can do two at once, I think it makes sense for everyone."
Dornan also said the double production helped his performance.
"It's hard in a way for people to re-motivate themselves and get back into character,"
he said, if there's a long break.
As for working with co-star Dakota Johnson, Dornan shared,
"We have a lot of fun together. Dakota's funny. We've been through this mad journey together. I'm very thankful that I've done it with someone who's easy to do it with, because it could've been a very different experience had we not got on."
Sources: 1 | 2 | 3 | 4 | 5 | 6 | 7